Case Study
A platform which enables procurement officers from London boroughs to upload centrally procured properties to VESTA. VESTA completes checks of relevant safety certificates, inspections and fulfilment of Capital Letters criteria. Inline errors direct users to complete mandatory information and on successful upload of all details, automatically allocates the property to a borough-based on a set of applied logic. The logic combines a needs assessment against a needs target, financial viability, proximity and the workload of a borough.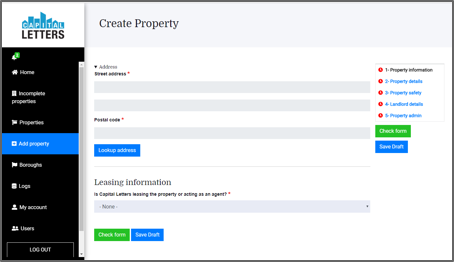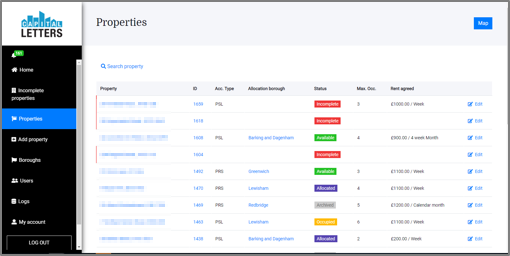 On successful allocation to a borough, the boroughs are able to accept or reject the property and advise of occupied / unoccupied status. Notifications are shared with the relevant users, regarding the change of status of the property upon user actions. Financial liability for the properties are tracked and a property history is available for users to cross-reference. A snapshot of borough fulfilment of targets against needs is available on a dashboard view. More detailed reporting is provided via CSV exports for assessment.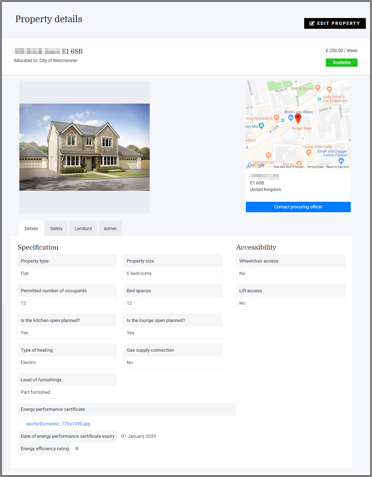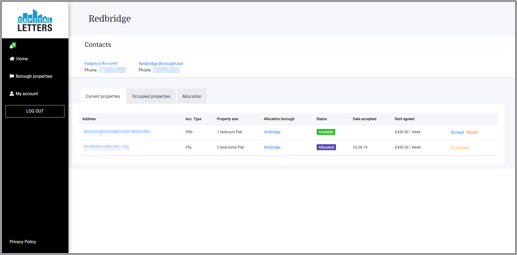 Background
With the creation of the Homelessness Reduction Act of 2017, Local authorities were under pressure to intervene sooner when people are threatened with homelessness and to do more to help anyone without a home, not just those classified as a priority in need.
In response, a pan-London approach to jointly procure properties to improve the approach towards preventing homelessness and fulfilling local authorities statutory duty was initiated.
The key enabler of this was VESTA, a singular register of accommodation that allows greater visibility of accommodation across London.
Requirements
Requirements for this project included:
Registering properties
Registering agents and Landlords
Placing requests for centrally procured properties
Distributing centrally procured properties to boroughs.
Adoption of properties by borough
Strategy & Delivery
The work programme consisted of conducting user interviews, wireframing, client workshops, agile delivery.
Phase 1
Discovery
Stakeholder interviews and workshop
User research and report
Identification of personas and user journeys
Creation of sitemap and wireframing
Creative
Provision of concepts
Design of global elements and page templates
Interaction design
Build
4 sprints of two weeks development
Testing
Deployments through three environments, dev, staging and live
Client comment following a demo of the system to potential procurement officer recruits:
"I just wanted to drop you a quick line to say a big thank you for all your hard work to ensure our system was fit to show off today and build the confidence of the seconded staff. Your commitment and willingness to work with us ensured the day was a great success; we couldn't have done it without you!"
Sue Coulson, CEO Capital Letters
Please get in touch
If you are interested in our services or would just like to find out more, please do get in touch at:
Or drop us a line using the form below: