Operational Guidance Solutions
Guidance is a collection of best-practice operational procedures to deliver safe, compliant and consistent outcomes from a diversified workforce.
Guidance has never been more important but, equally has never been under more scrutiny. Public sector cases such as Baby P (Haringey), Mid-Staffs and the Grenfell fire underline the critical, and at times criminal risks, of poorly accessible guidance.
NFCC Case Study
Key benefits of ORIGINS:
Improved user experience leading to an increased appetite for uptake of the guidance
Full component content management allowing content management at the granular level (component) rather than at the document level
Interactive features allowing staff to keep more easily up-to-date with content updates
Full-auditable document traits to see full version history of any component
A much-improved visualisation of any data changes
Improved collaborators around development of policy, procedure, training and the cohesion of working practices
Enhanced component content management capacity by providing Administrator screens, reporting on inconsistencies / gaps and relationships within and between the data
Reduction in time spent discovering and consuming information to allow training/Learning time to be spent more effectively
Ability to implement user-profiting to deliver a user-centric service
Significant cost savings in print, distribution and management
Providing robust evidence in regulatory, compliance and legal cases
What does ORIGINS provide?
Content Strategy and workflow planning
Working with Subject Matter Experts to create user-driven content
Content development and editorial staff supplied
Guidance-as-a-Service (GaaS) cloud-based software
Scalable and elastic hosting architecture ensuring full redundancy at minimised cost
Service level agreement (SLA) backed support and maintenance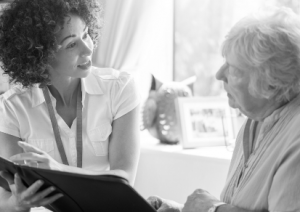 Please get in touch
If you are interested in our services or would just like to find out more, please do get in touch at:
Or drop us a line using the form below: